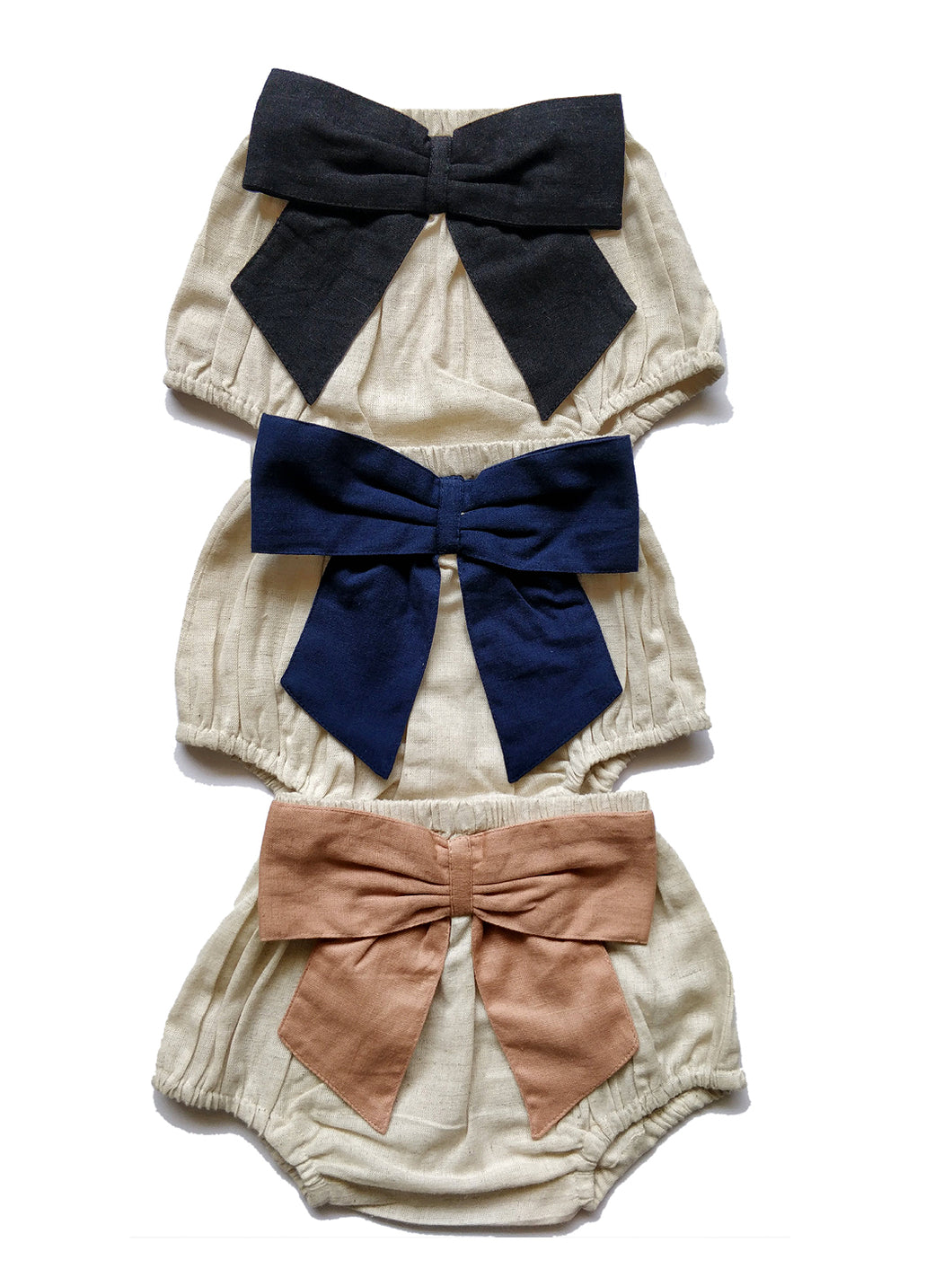 Set of 3 - Ivory Diaper Covers with Contrast Bows in Blush, Navy & Black.
Regular price $18.00 USD Sale
Can be Paired with onesies or with a dress. Look adorable by themselves too.
Great for infant photoshoots
1 piece each of the 3 colors
100% Cotton
For a single color or custom set, please add a note at the checkout page or contact us via E-mail. Every set will have 3 pcs in one size.